Become an Associate Member
Clayton Historical Presevation, Inc (CHP) offers a variety of membership opportunities to help you contribute to our great cause! The three easiest options to support CHP are through annual monetary donations via our membership program, historical item donations for preservation at the museum, and volunteerism. With your support, the CHP Museum can conserve rare pieces of our Borough's history. By making a gift today, you can help fund all the work CHP does to preserve these objects which help us to deepen our study of the years before and allow CHP to make such treasures available for display at the Clayton Historic Museum and in the Clayton Municipal Building's Borough Hall.
Membership** Program:
Annual Individual $12.00
Annual Family $20.00
Annual Benefactor $25.00
Annual Business $50.00
Lifetime Individual $100.00
Lifetime Business $250.00
**Membership entitles associate to receive our quarterly newsletter for one year. Membership are non-transferable. Please make your check or money order payable to CHP and mail it to CHP, PO Box 29, Clayton, NJ 08312-0029.
If you are already a member of the Clayton Historic Preservation, we hope you will continue your annual membership. CHP memberships also make a great gift idea for the Holidays, birthdays, new neighbor welcoming gift, far from home military personnel, or for that special someone who holds Clayton close to their heart.
Thank you for helping CHP preserve Clayton's unique heritage through your continuing support. As our displays change, both at the Museum and at our display case at Borough Hall, we hope you visit often to see all CHP has to share with the community. If you haven't been with CHP for some time, please join with us; we've missed you. Please consider becoming an associate member again!
Business Lifetime Members
Barclay Funeral Home, Clayton, NJ
www.barclayfuneralhome.net
Clayton Volunteer Fire Co. #1, Inc., Clayton, NJ
www.claytonfire.org
Doughty's Furniture & Mattress, Clayton, NJ
www.doughtysfurniture.net
Hungerford & Terry, Inc., Clayton, NJ
www.hungerfordterry.com
Volunteers Needed:
If you have a keen interest in local history, CHP is looking for volunteers to assist us to collect and catalog our artifacts and donated items, as well as assistance with some special events. Please visit our Contact Us page for additional information.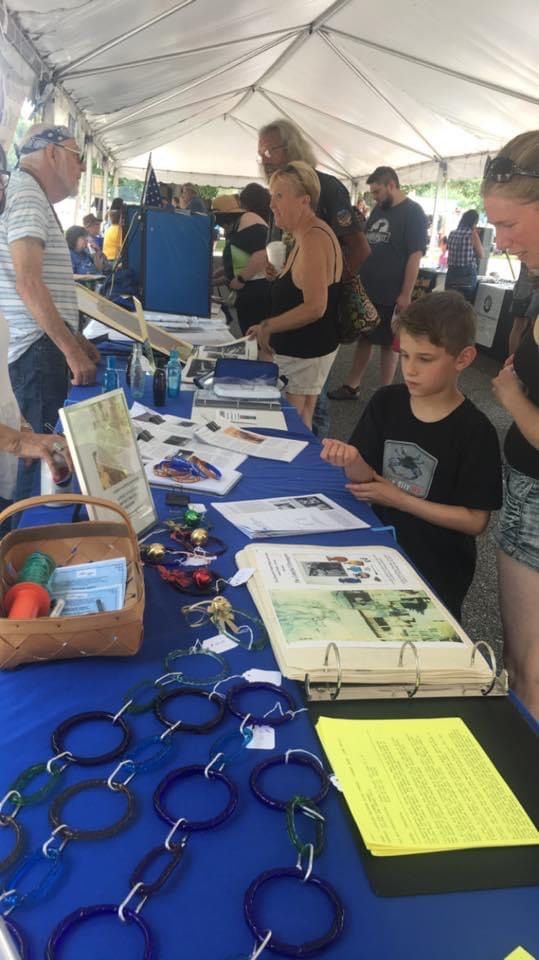 Clayton Historic Preservation, Inc. (CHP) is a nonprofit organization under Internal Revenue Code (IRC) Section 501 (c)(3). Donors can deduct contributions they make under IRC Section 170. CHP also is qualified to receive deductible bequests, devises, transfers or gifts under Section 2055,2106, or 2522.